9th Annual Art at the Lakes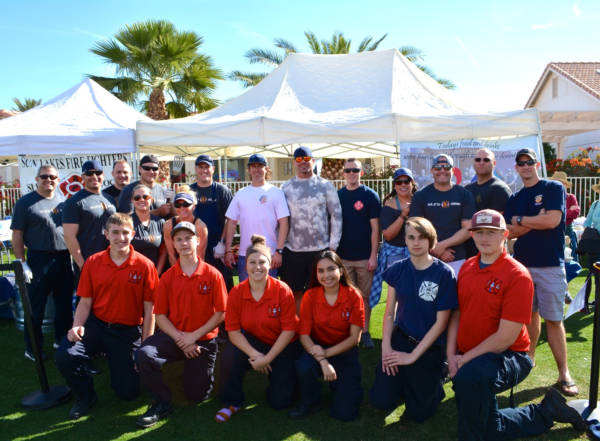 Photo by Brian Curry Local 3560 Members and CAVIT students

The Professional Sun Lakes Firefighters of Local 3560 were out in force grilling hamburgers, hotdogs and selling T-Shirts to the citizens of Sun Lakes at the 9th Annual Art at The Lakes Festival. Through the hard work of and Members Johnson, SLEFFRF Treasure Molite and Brent Kohl Local 3560 was very fortunate to secure a donation from Albertson's grocery for the food that was sold at the event. As you can imagine this greatly increased the amount of funds we were able to receive for the SLEFFRF. Over 70 artists displayed and sold art such as paintings, sculptures, pottery, and jewelry to the public. There was also a silent auction and raffle prizes that were given out. A special thank you to all the Members and their families and the CAVIT students that came out to help and raise money for the SLEFFRF as well as the on duty crews.