IAFF Headlines
Current news directly from IAFF locals, councils, and state/province associations in the US and Canada.
Annual "BATTLE OF THE BRAVEST"
03/26/19 - Lets Fire Cancer
On Sunday March 24, 2019 the 5th Annual Battle of the Bravest Charity Hockey Game was held. Fire Fighters from across Broome County, New York came together once again to battle it out on the ice for Cancer Research. This years event raised a total of $11,966. with 100% of the proceeds going to established, promising cancer research. The five year total from this event now stands at $42,167.
2nd Annual Community Prayer Service for First Responders
03/25/19 - Suncoast Firefighters
Save the Date! 2nd Annual Community Prayer Service for First Responders Sunday, May 5, 2019 – 3 p.m. St. David's Episcopal Church 401 South Broadway Englewood, FL 34223 941-474-3140 The First Ecumenical Prayer Service for First Responders was hosted by St. Francis of Assisi Catholic Church this past May, followed by light refreshments.
6th District VP Mike Hurley elected Mayor of Burnaby
03/25/19 - IAFF 323
From Fire Fighter Quarterly, Fall 2018 issue – After a powerful election campaign using the IAFF's trademark gold and black, 6th District Vice President Mike Hurley was elected Mayor of Burnaby, British Columbia, in the October 20 election.
2nd ALARM FIRE 95 TRUMBULL ST
03/25/19 - New London Fire Fighters
On March 12th, the NLFD responded to a fire on 95 Trumbull St. On arrival, the entirety of the building was on fire. The battalion chief called for a defensive attack since this was a vacant building that was known to be hazardous. Fire was knocked down using a combination of aerial streams and ground 2 1/2" hose lines. For more pictures and video, please see the NLFD twitter page.
IAFF Financial Corp. Webinar
03/25/19 - IAFF 1826
Are you preparing for retirement or recently retired and concerned about market volatility with your retirement accounts? Join the IAFF Financial Corporation (IAFF-FC) Tuesday, March 26 for a webinar on Responders First, an optional guaranteed supplemental lifetime income program available to you and your members through Security Benefit.
2019 FPF Legislative Session Report, Week 3
03/25/19 - IAFF 1826
To all Local 1826 Members, Please see attachment containing this report.
Light Rail Training
03/23/19 - South Metro Firefighters IAFF LOCAL 2086
On Saturday morning March, 23rd Local members and Lone Tree Police Officers responded to a training scenario on the new southeast rail line extension along I-25 between Lincoln Avenue and RidgeGate Parkway. The mock incident involved a light rail vs. pedestrian accident on a bridge with a person trapped underneath and multiple people injured on the train from a hard braking.
Retired FF Daniel Waters
03/23/19 - IAFF Local 1403
Metro Dade Firefighters Local 1403 regrets to announce the passing of Retired FF D/O Daniel Waters on 03/19/2019. Daniel was hired with MDFR on 03/06/1978 and retired 07/31/2006. Most of you know him from the airport where he served proudly. He was 70 years old. Please keep his family in your thoughts and prayers. May he rest in peace. Services will be held at Vista Funeral Home 5755 .N.W. 142 St. Miami Lakes. Tuesday 3/26/19 viewing is between 4-8PM. Wednesday church services at 930 am.
Tomorrow Dist 1 canvas with Somma
03/22/19 - Denver Firefighters Local 858
Tomorrow we'll be out from 10-1 for a canvas of District 1 with Somma. All invited, meet @ the union hall @ 10am. If you can't make tomorrow you can go to the 858 website (iaff858.org) and in the top right section of the homepage are the links to sign up for future dates coming up.
March 19, 2019: UPFFA Delegates Meeting - VFW, West Hartford
03/22/19 - UPFFA
80hr HazMat Tech Class in Hutch
03/22/19 - IAFF Local 135
Hutchison Fire Department is hosting a 80hr HazMat Tech Class April 1st - 12th.  This class comes with ProBoard Certification upon completion of the class.  If you would like to attain this certification or need the certification I beleive there is no charge for the class.
Friday Update 3-22-19
03/22/19 - IAFF Local 1014
Important Updates and New Voting Initiative
03/21/19 - International Association of Firefighters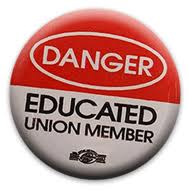 MEMBERS: Read the article titled "March 2019 Labor Management Meeting" in the President's Corner for important updates.
City Chapter MOU for 'Paramedic EMT-I Compensation for required off duty training' to be presented for membership approval at Special Meeting 3/28/19 at 1:00p.m.
03/21/19 - Albuquerque Area Fire Fighters
Rockland Firefighters Golf Tournament
03/21/19 - Rockland Fire Fighters
The Rockland Firefighters are hosting our first Golf Tournament at the Ridder Farm Golf Course in East Bridgewater on Wednesday May 22, 2019.
Fire Marshal Promotion
03/21/19 - IAFF Local 801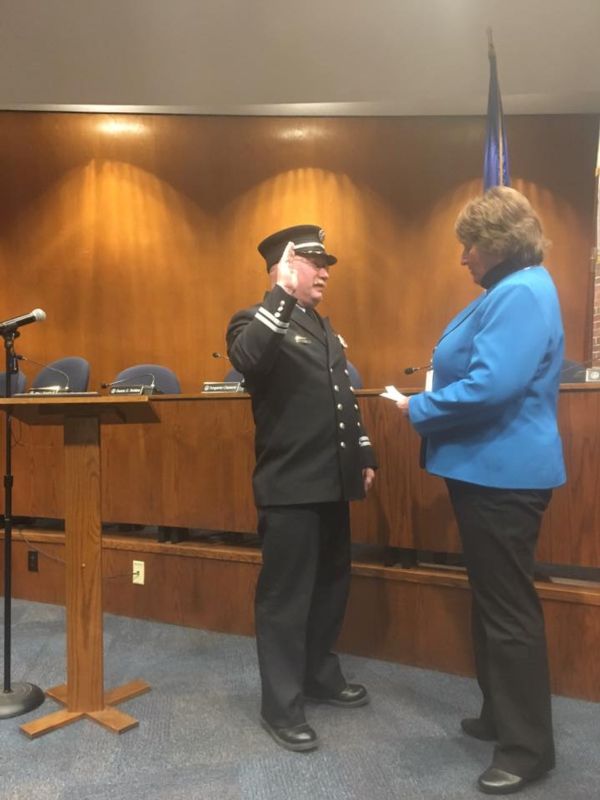 Congratulations to our newly promoted Fire Marshal of the City of Danbury Terrace Timan. Terry became a Firefighter in July of 2004 assigned to the D Platoon where he spent most of his career until he was sworn in as a Deputy Fire Marshal on January 6th, 2016. Terry now Takes on the duties of Fire Marshal for the City of Danbury as of March 7th, 2019.
DFM Promotion
03/21/19 - IAFF Local 801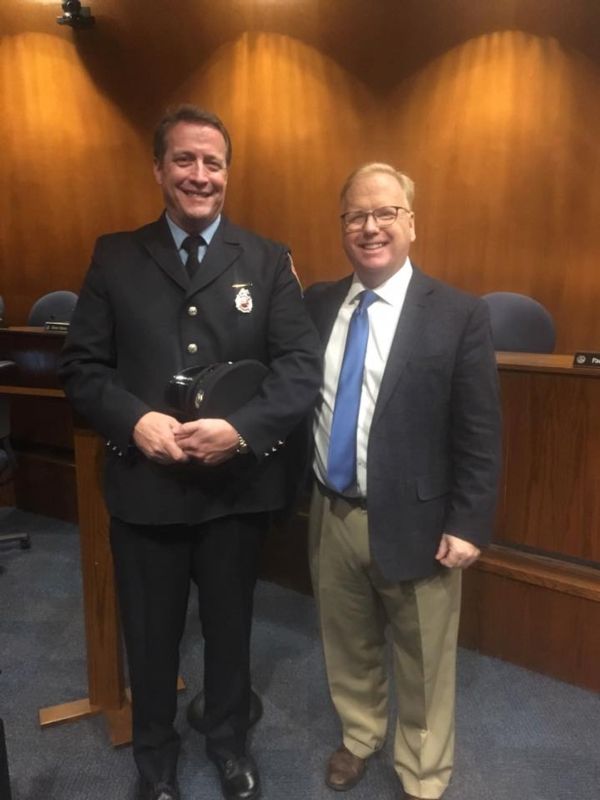 Congratulations to our newly promoted Deputy Fire Marshal Paul Rozzi.
Are we truly a strong union?
03/20/19 - Denver Firefighters Local 858
Hello all members, this post comes from your Public Relations Director James Burkhalter E-11 A Shift. Normally I send out emails In regards to events, and exciting things happening within our union. I wanted to write this so that you would ask yourself, are you satisfied with your union and your involvement as a member of Local 858.
2019 Promotees
03/20/19 - IAFF Local 4349
RSF Local 4349 Firefighters would like to congratulate this years recent promoted members.
Lee County Chili Challenge
03/20/19 - IAFF 1826
To all Local 1826 Members, Please see attachment containing information on this event.
FPF Survey
03/20/19 - IAFF 1826
To all Local 1826 Members, Please see attachment containing information on this FPF Survey.
2019 MDA Boot Drive
03/20/19 - IAFF 1826
Hello, Local 1826!! I know everyone is anxiously awaiting after San Carlos went out this past weekend…..WELL… YOU ALL DID IT, OVER $250,000 raised for MDA and our local families in SWFL! I am still waiting on final bank totals, which I should have back late this week and will send out your final newsletter to show everyone's official totals.
Windermere Circle Structure Fire
03/19/19 - South Metro Firefighters IAFF LOCAL 2086
At 06:16 on Tuesday March 19th, Local members were dispatched to a working residential structure fire in the 7800 block of S. Windermere Circle. PIO 10 was in the area investigating the source of the smoke and found a working strucutre fire. Local members arrived on scene and quickly extinguished the fire. All searches were negative and the cause is under investigation.
HFD Baby Boom!
03/19/19 - Hamden Professional Firefighters
HAMDEN FIRE DEPARTMENT BABY BOOM! Congratulations to the members of the Hamden Fire Department and Local 2687 on the welcomed additions to the HFD family in the past year. Pictured above are: From Left to Right: FF Tim Doyle with daughter Julia. Lt. Dave Wood with with daughter Abby. FF Larry Deburra with daughters Lydia and Madelyn. Lt. Rich Lennon with son Hudson.
SFD 2nd Annual EMS Symposium
03/19/19 - PFFA
10th Annual Fire Ops 101
03/19/19 - Florida Prof. Fire Fighters District 2
2019 Retiree Luncheon Raffle Tickets
03/18/19 - IAFF local 1289
Raffle tickets are available for purchase through the link below. 1 ticket = 5$. 20 tickets = 100$ if you have any questions pleast contact Craig Stone (209) 550-1016. Thank you 
PTSD Coverage Update
03/18/19 - UPFFA
Thursday, the Labor and Public Employees Committee voted SB 164 AN ACT CONCERNING CERTAIN MENTAL OR EMOTIONAL IMPAIRMENTS WITHIN THE DEFINITION OF "PERSONAL INJURY" UNDER THE WORKERS' COMPENSATION STATUTES by a vote of 12-2.
County Funded Pay Study
03/18/19 - IAFF Local 3666
Media Contact: Katie Nash 301.524.9142 knash@greenwillgroup.
Boston Firefighters Battle 9 Alarm Fire
03/16/19 - Boston Fire Fighters
https://www.bostonherald.
Trenton Way 2nd Alarm Multi Family Structure Fire
03/16/19 - South Metro Firefighters IAFF LOCAL 2086
On Friday, March 15 at 3:56 p.m., Local 2086 members responded to a second alarm structure fire at 2172 S. Trenton Way. Crews arrived on scene to find flames coming out of the third floor balcony of building 2 in the Covington on Cherry Creek Apartments. Members began a transitional attack by fighting fire from the outside.
2019 IAFF Legislative Conference- Washington, DC
03/15/19 - UPFFA
Uniformed Professional Fire Fighters of Connecticut IAFF with a strong showing at the 2019 IAFF Legislative Conference in Washington DC Working today and every day for Connecticut Fire Fighters on the Local, State and National levels Thank you to the Connecticut IAFF Locals who attended.
Friday Update 3-15-19
03/15/19 - IAFF Local 1014
North Hampton's Hiring
03/15/19 - Professional Fire Fighters of New Hampshire
Firefighter/Paramedic or AEMT The North Hampton Fire & Rescue is accepting resumes to fill a Firefighter/Paramedic or AEMT position. This position is responsible for providing fire prevention, suppression and Emergency Medical Services to the Town of North Hampton.  Applicants should be a Nationally Registered EMT-Paramedic or Advanced EMT.
Bomb Cyclone Blizzard Video
03/15/19 - South Metro Firefighters IAFF LOCAL 2086
Check out the video below showing Local 2086 members responding to calls during the historic Bomb Cyclone that brouhgt ferocious wind, snow, and blizzard conditions on Wednesday, March 13th. https://www.youtube.com/watch.
CFD HOCKEY UPDATES
03/14/19 - Cambridge Fire Fighters
Metro Fire Hockey Tournament The 11th Annual Metro Fire Hockey Tournament will be held March 31st through April 7th at the O'Brien Rink 55 Locust St Woburn Ma. 14 Teams from at least 16 Fire Departments from around the Metro Fire Area will play in this years tournament. Full Schedule is attached.
100th Anniversary of the Opening of Malden's Central Fire Station
03/14/19 - IAFF Local 902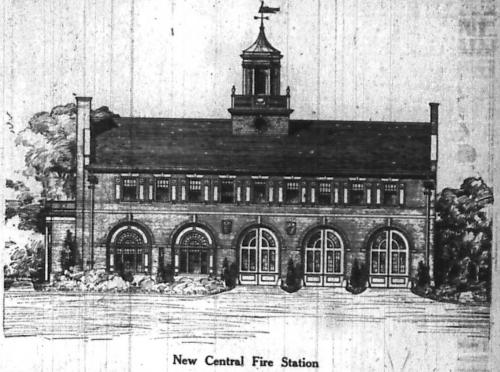 The Malden Fire Department invites members of the public to attend a ceremony marking the 100th Anniversary of the Grand Opening of Malden's Central Fire Station on Salem Street at the corner of Sprague Street on Sunday, March 31st from 11 AM – 1 PM.
Aluminum Cans For Burned Children
03/14/19 - Northern Ohio Fire Fighters
Reminder - Somma Fundraiser Event
03/14/19 - Denver Firefighters Local 858
Reminder -- Fundraiser for Somma's road to Denver Council District 1 is tomorrow night!!! Join us Friday night at Illegal Pete's at 1851 W. 38th Ave. from 7:00 pm - 10:00 pm for a night to raise money for Mike Somma's City Council Campaign. Food, drink tickets and live music will be provided.
March 2019 News
03/13/19 - Waco Firefighters
Local-478 News March 2019 Welcome!       Thanks for checking out the website and the updates that have been made. We just wanted to take a few minutes to help announce some of the things that are currently happening in our Local, for those that have been unable to make monthly meetings, and others that we have been unable to visit with yet.
Ret Lt. Pat Coleman
03/13/19 - IAFF Local 51
It is with great sorrow that the EPFD informs of the passing of Ret. LT. Pat Coleman. Patrick Joseph Coleman, 78 passed away on January 23, 2019, resting peacefully in his El Paso, TX home surrounded by his children and loved ones. Born August 3, 1940, to William and Cordelia Coleman, El Paso, TX.
Greater KC AFL-CIO Scholarship App
03/13/19 - IAFF Local 42
Download Androide App here.  Download iOS App here.
Newton Golf Tournament Curt Mohr
03/13/19 - IAFF Local 135
Newton Fire is hosting their annual Benefit Golf Tournament with the proceeds going to Curt Mohr.
MPFFU Member Orientation Class May 7, 2019
03/12/19 - West Bloomfield Professional Fire Fighters Union
Orientation class for newer members. This class is free and at the same location as education seminar. This includes lunch and is from 10:00-13:00.
MPFFU Educational Leadership Seminar
03/12/19 - West Bloomfield Professional Fire Fighters Union
MPFFU-IAFF Educational Leadership Seminar on May 07 and 08, 2019. All members are welcome to attend.
St Paddy's Day Parade/ Poker Tournament/858 Summer picnic camping trip
03/11/19 - Denver Firefighters Local 858
Hi all members, thanks for your patience in waiting for the St Paddy's day parade details, we just got our staging information this evening. You can meet us at the union hall @ 7am this Saturday the 16th, we will ride the antique rig down to staging. You can also meet us around 8:30 in Lot A of the Coors Field parking lots entering off 33rd & Blake.
Boots on Capitol Hill
03/11/19 - IAFF Local 1403
Last week members of Local 1403 where in the Capitol courtyard were 500 pairs of empty boots, each representing Florida firefighters who died of or are battling cancer. It's a somber reminder that these brave men and women are 17% more likely to be diagnosed with cancer than the general public.